Pumpkin Patch Fest - COLOURING CONTEST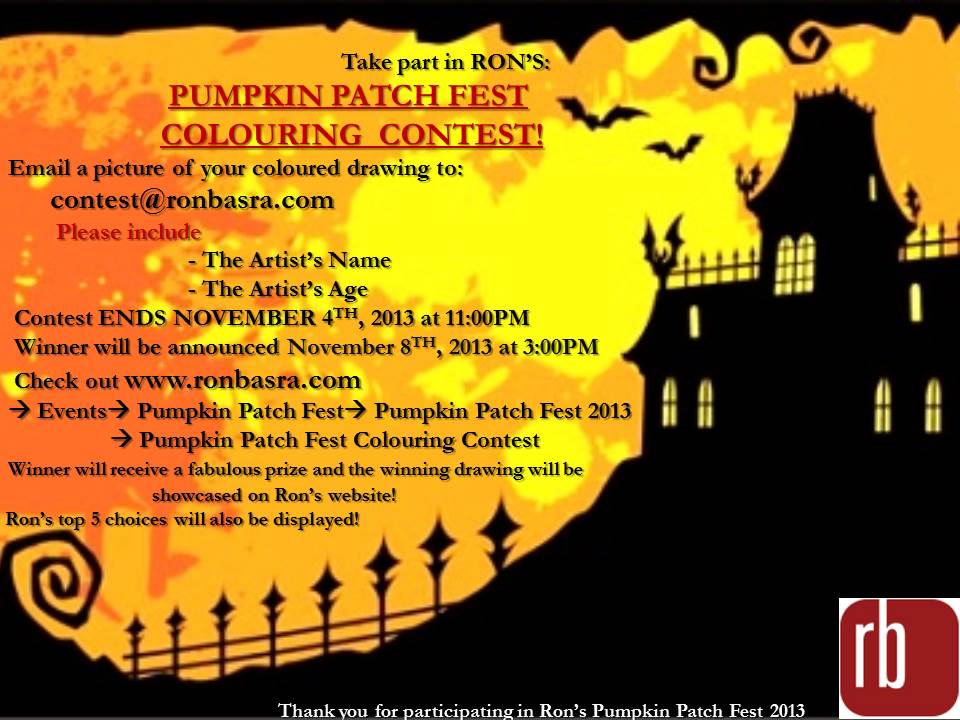 WINNER OF RON'S PUMPKIN PATCH FEST 2013 COLOURING CONTEST:
Congratulations to 4 year old Fraser who has won a gift card to Toys R' Us!
Fraser says: "my picture has a brown railway track with a spurr line and gray mud at the bottom that the pumpkin fell in"
Good work Fraser! Great creativity!